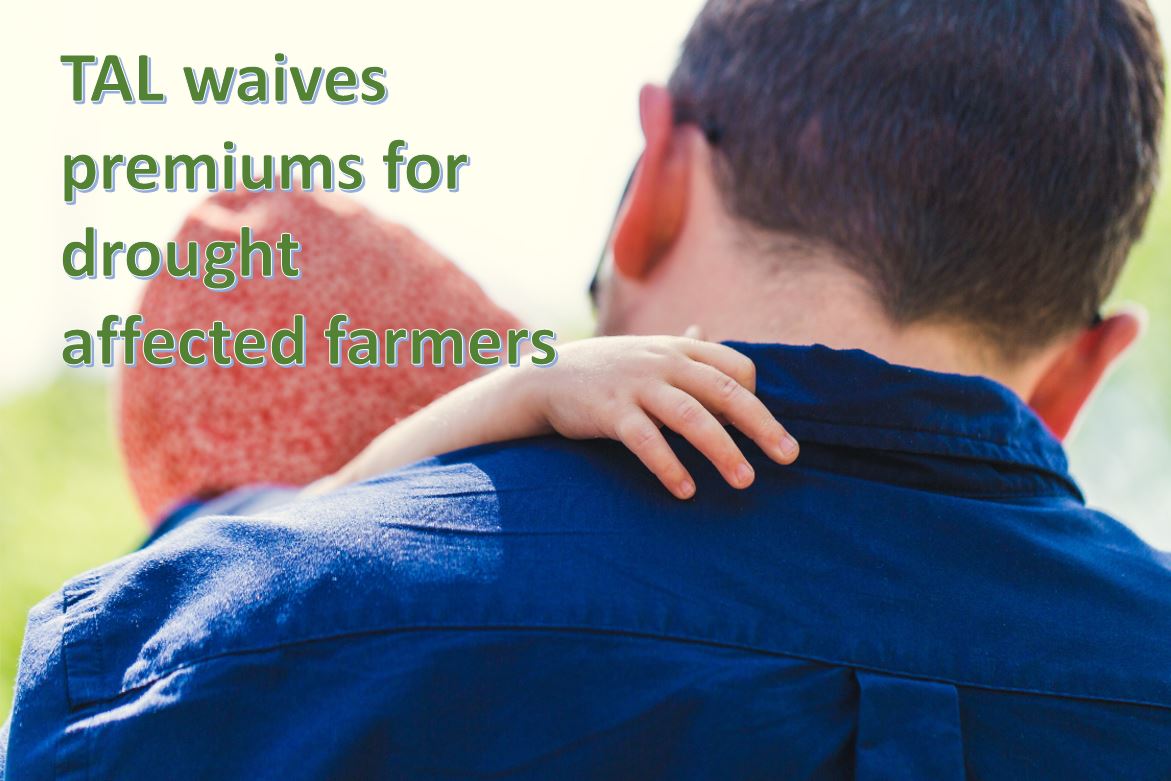 To help support Aussie farmers impacted by the drought, TAL is offering up to a six month waiver on premiums to ensure farming families can maintain the cover they need, and provide some financial relief during this tough time.
This wavier of premiums will  be available to existing TAL customers holding policies directly with TAL who are qualify to receive the Federal Government's Farm Household Allowance and who live in a drought-declared area of NSW or Queensland.
Premiums will be waived for payments that are due from 1 September 2018 and eligible customers can apply for the waiver until 30 November 2018.
How to apply
TAL clients can apply for the waiver of premiums through their adviser or by contacting TAL Customer Service Centre direct on 1300 209 088 or emailing customerservice@tal.com.au. Clients will need to provide a copy of their Federal Government Farm Household Allowance approval (or other verification that they are receiving the allowance).
TAL understand that in these challenging circumstances, every dollar counts. They are proud to support our farming families, helping them keep the cover they need to protect the lives they love during this difficult time.
Further information
For more information on this initiative, or to discuss your individual circumstances, please contact Foundation Wealth Planners on 02 6813 0977.
This article is for informational purposes only and the information contained is of a general nature and may not be relevant to your particular circumstances. The circumstances of each investor are different, and you should seek advice from a professional financial adviser who can consider if particular strategies and products are right for you. In all instances where information is based on historical performance, it is important to understand this is not a reliable indicator of future performance. You should not rely on any material on this website to make investment decisions and should seek professional advice.
Foundation Wealth Planners ABN 84 612 059 622 is an Authorised Representative No. 1242404 and Credit Representative No. 488134 of FYG Planners Pty Ltd, AFSL/ACL No. 224543 ABN 55 094 972 540